Krewe of Europa
Patra Greece Carnival Adventure
Home of Western Civilization
Tour, eat, explore, party and parade
Join the Krewe of Europa and experience the grandeur of the largest Orthodox Carnival in the world, located in Patra, Greece. Embark on a 10-night adventure, indulging in the comfort of boutique hotels, delightful tours, and scrumptious meals. Your journey begins on Friday, March 9th, as you arrive in Athens and are promptly transferred to your hotel. Immerse yourself in the vibrant atmosphere of the Patra Carnival, as you join the parade and revel in the festivities. Throughout your stay, enjoy the luxury of seven nights in Athens and three nights in Patra, with all accommodations taken care of. Start each day with a delicious breakfast, and savor the flavors of several lunches and dinners included in our exclusive packages. Don't miss out on this incredible experience. Join us and create unforgettable memories at the Patra Carnival.
Postcard-worthy!
Santori
Post card worthy
Enjoy days spent walking through the white-washed streets of Santorini. Then in the evenings, head over to the island's most romantic village - Oia - to experience its world-famous sunsets.
Enjoy the largest Orthodox Carnival in the World
The Patras Carnival, or Patrino karnavali, is the largest event of its kind. It has more than 180 years of history. In the last weekend of Carnival with the Saturday evening parade of carnival groups, the extravagant Sunday parade of floats and groups, and finally the ritual burning of the carnival king at the St. Nikolaos Street pier in the harbour of Patras. Its characteristics are spontaneity, improvisation, inspiration and volunteerism. In 2019, there were about 750,000 participants in the carnival.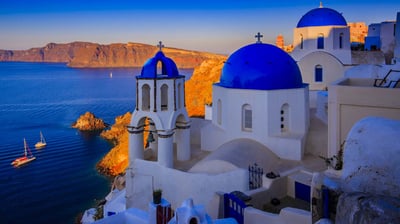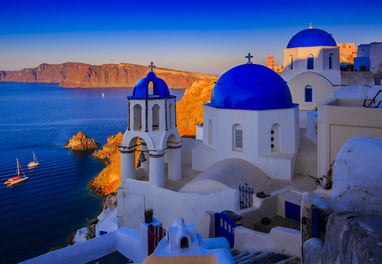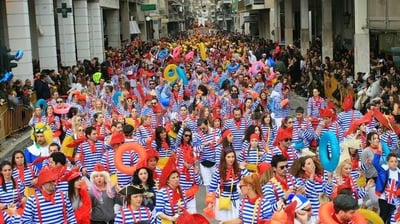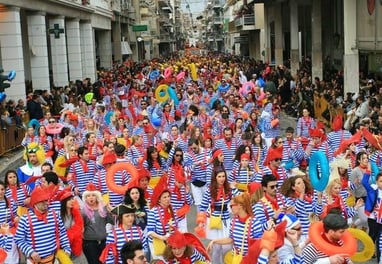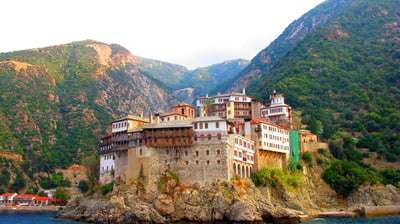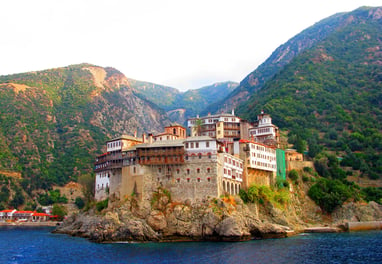 Skyros Monastery of Agios Georgios
This monastery was probably built in the middle 13th century and at first, it belonged to the Orthodox Patriarchate of Constantinople. The monastery belongs to the Megisti Lavra monastery of Mount Athos since the middle ages.